25.06.2023
The benefits of retinol for the skin
Since the 1990s, retinol has been hailed as the most powerful anti-ageing ingredient, but has also been accused of being 'harsh' on the skin if not used correctly. Today, this vitamin A compound, which is naturally present in the skin, is being reformulated and perfected in cutting-edge cosmetology, according to Raphaël, expert and Haute Cosmétique advisor at Senteurs D'Ailleurs.
Retinol is an active form of vitamin A, a vitamin essential for skin health, and a member of the retinoid family.
It is scientifically recognised that this anti-oxidising molecule (which limits the damaging effects of free radicals) improves cell renewal, acts on melanin synthesis, and boosts the production of collagen and other skin molecules, including hyaluronic acid and elastin. In short, it helps us to gain a bright new complexion!
As well as fighting wrinkles and skin ageing, it's also an ally for acne-prone skin and pigmentation spots that it visibly reduces over time. Retinol can be found in a wide range of over-the-counter beauty products, whether natural or not.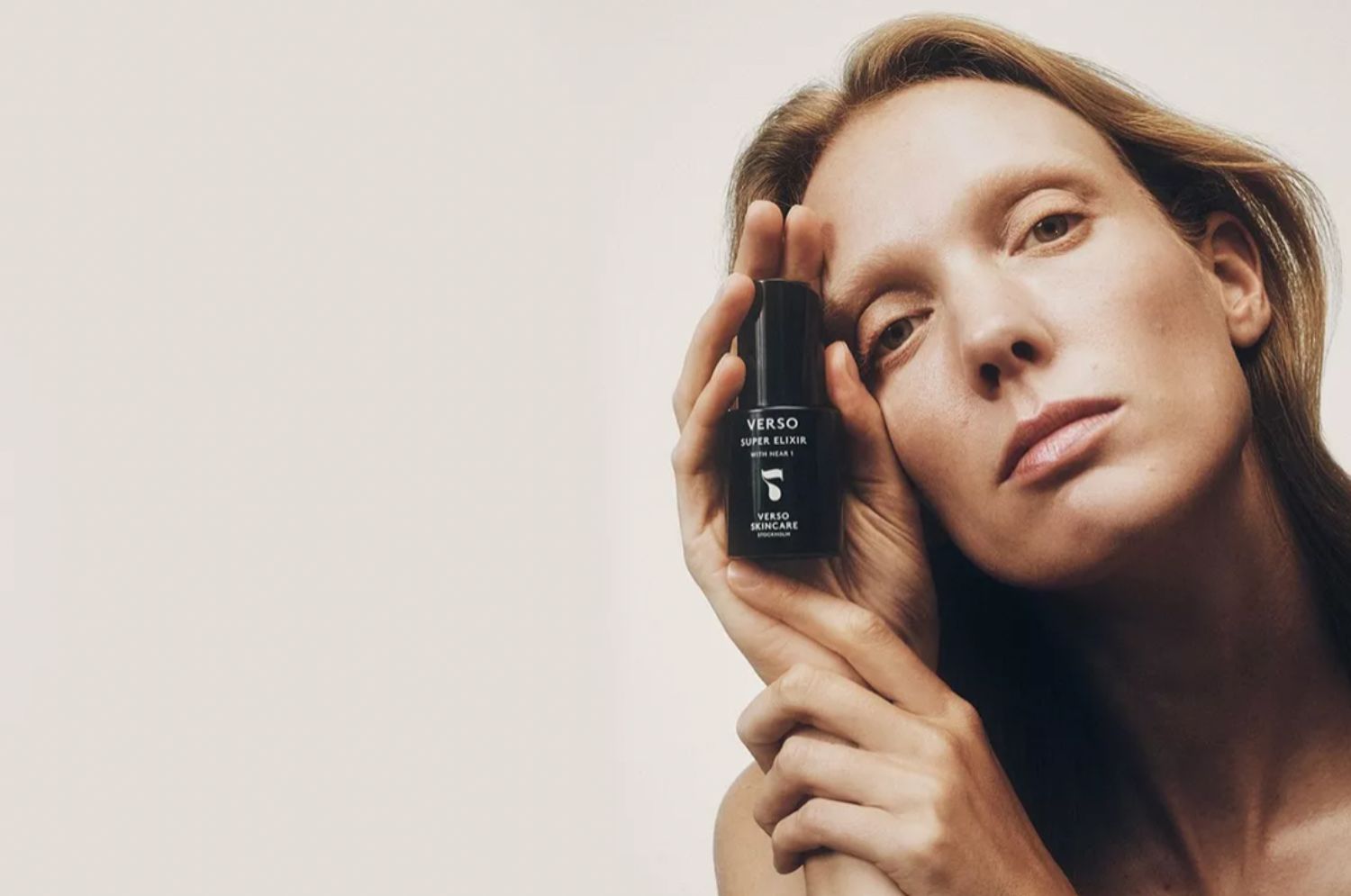 What skin types is it suitable for?
Raphaël advises that pure retinol should be handled with care, as it's a powerful active ingredient that generally takes time to get used to. Theoretically, it is suitable for all skin types. However, the quantity varies according to the skin's tolerance level. Conventional retinol can initially cause a slight irritation and make the skin more sensitive to UV rays. So, avoid sun exposure when using it! And if your skin is sensitive, very dry, very thin, or even reactive, limit the initial use of retinol by waiting several days between the first applications. It's best to start by using a low dose of retinol (between 0.01% and 0.03%). If the face has deep wrinkles, opt for products containing between 0.3% and 1% retinol, taking care to test your skin to prevent it drying out too much.
Our selection : MyBLEND, Superserum Wrinkles, combines retinol + Matrixyl 3000 peptides + vitamin E derivative, a trio of key molecules with recognised 'anti-ageing' properties - DERMALOGICA, Dynamic Skin Retinol Serum, a multi-dose, continuous-release serum, combined with squalane and beta-glucan from oats - DERMALOGICA, Retinol Clearing Oil, ,ideal for acne-prone skin, this high-performance night oil combines retinol and salicylic acid. MALIN+GOETZ, Retinol Correcting Serum, a complex blend of antioxidant-rich multivitamins, including vitamins A (less aggressive, time release 'encapsulated' retinol), C, E and superoxide dismutase.
Good to know
It should be noted that retinol is photosensitive, so we recommend using it in the evening, or even just one or two evenings a week, depending on how sensitive your skin is. As a precaution, pure retinol is not recommended for pregnant and/or breast-feeding women. There is an alternative for sensitive skin: retinol esters (also from the retinoid family). These molecules are featured in cutting-edge cosmetology under the name of pro-retinol. They are far less potent than retinoic acid. However, they may be an option for those who cannot tolerate classic retinol, or for fragile areas of the face around the eyes or on the neck.
Our selection : VERSO SKINCARE : Night Cream formulated with retinol ester (vitamin A Retinol 8 Complex) combined with Oat and Turmeric extracts.
Recommended by Raphaël
Skin cycling. This is a skincare routine (developed by American dermatologist, Dr Whitney Bowe) that focuses effectively on applying the right product at the right time. Over four consecutive nights, this beauty routine focuses on a single action each evening. The skin focuses on the star ingredient (retinol) to absorb it more effectively and get the most out of it. Evening 1: exfoliate with a gentle cleanser or a light enzymatic scrub (avoid exfoliating fruit acids such as AHAs and/or BHAs). Evening 2: apply retinol. Evenings 3 and 4: allow the skin to recover. You shouldn't abandon it altogether though: use a serum or a night cream with antioxidants or other ingredients that stimulate cell transmission. Don't forget a properly formulated day cream with sun protection (SPF).
Our selection : VERSO SKINCARE, Verso Super Elixir With Near 1 (30 ml). This moisturising, nourishing, and brightening face oil is formulated to target the appearance of uneven skin tone; it contains NEAR 1, the new Verso molecule with vitamin A and Niacinamide (vitamin B3).
Alternatives
Remember that there are alternatives to retinol for even the most sensitive or intolerant skins: Niacinamide (Vitamin B3) and Amino Acids, which also stimulate collagen production to minimise the appearance of wrinkles. Good to know: Mosqueta Rose Hip Oil (closely related to Rose Hip) is also a very good alternative. Naturally rich in Vitamin A and essential fatty acids, it simulates cell renewal and regeneration without causing dry or flaky skin.
Our selection : DERMALOGICA, Smart Response Serum, with Niacinamides (Vitamin B3). It adapts to your skin's different needs - VERSO SKINCARE, Nourishing Cream, Nourishing Cream, with Niacinamides (Vitamin B3) - DERMALOGICA, Super Rich Repair, with amino acids. An ultra-nourishing cream for chronically dry and dehydrated skin or atopic skin - BIOLOGIQUE RECHERCHE, Crème AND Métamorphique, with amino acids - GROWN ALCHEMIST, Pure Rosehip Oil Mosqueta, rich in rosehip oil – ABSOLUTION, Huile Addiction, rich in rosehip oil.