03.04.2020
How to perfume you home?
The sense of smell is often considered the most powerful sense. It connects us in a powerful way with our emotions and feelings, making us travel by embalming us with fragrances that remind us of our childhood, places or people.
Fragrance is becoming more and more strategically integrated into our interiors; it is one of the first things people notice. The methods and fragrances are multiple and our experts help you to see more clearly.
Candle, roomspray, diffuser or incense?
Subtly combining light and fragrance, the candle brings warmth; the magic of the flame creates a real atmosphere, a cosy atmosphere. Whether sober or extravagant, the candle is an eternal decorative object. Perfuming continuously, its maintenance is not to be neglected: burn it 1h30 to 2 hours each time you use it so that the wax liquefies and avoids digging. Take care to straighten the wick once extinguished and cut off the small piece of soot in order to optimise its lifespan.
As for the roomspray, it is highly appreciated for its immediate effect. Simple to use, thanks to a few sprays upwards, it refreshes the room and allows you to enjoy it for a few hours. Contrary to the candle, you will have to repeat the vaporization if you want a long-lasting smell. However, the perfume will quickly become a basic scent that you will no longer perceive.
The principle of the diffuser lies in the capillarity of the sticks that accompany it. They absorb the perfume and diffuse it delicately, gradually creating a basic scent in the room. A person fond of travelling will rather turn to the diffuser, it will be enough to turn the sticks every ten days.
Finally, although it is less used, burning incense is a true universal and ancestral ritual. The fragrant smoke emanating from incense is appreciated for its soothing virtues and its Zen and spiritual character.
Whichever method you choose, be sure to air each room in the house for about twenty minutes the next day, especially if you burn incense in it.
Fragrances adapted to each room of the house
The kitchen can sometimes be permeated by the smell of the food you prepare. Opt for fresh fragrances to hide the different smells. We advise you to avoid heady fragrances so as not to interfere with the perfume of your preparations.
Our selection : Room spray and candle Verveine – Diptyque / RoomSpray Menthe à l'Eau – Mizensir / Scented candle Green Tomato Leaf – Jo Malone London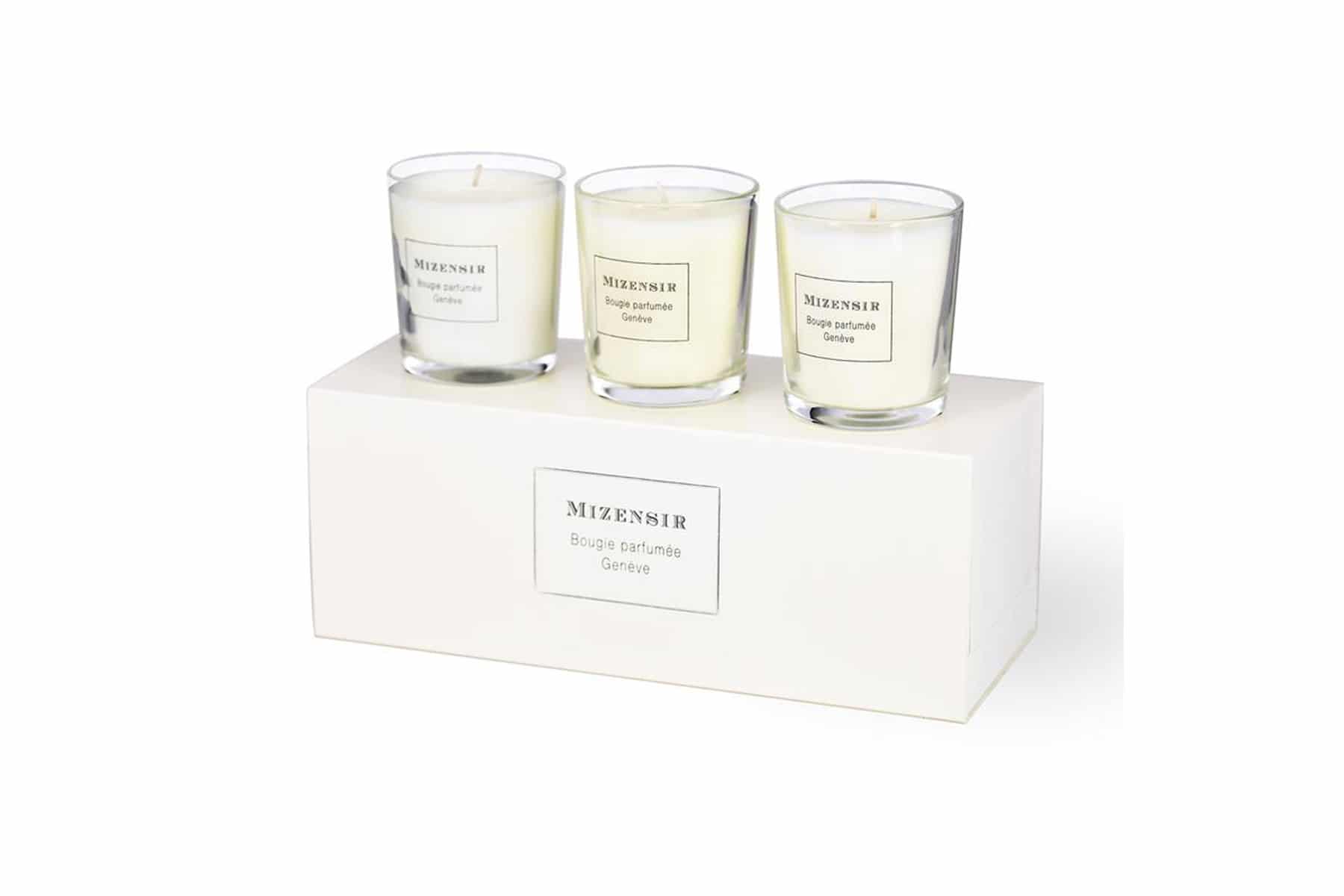 The bathroom is a place to relax and unwind, a place where you can meet with yourself. Between hot and foaming baths and fresh and invigorating showers, everything starts with a hammam-like atmosphere synonymous with freshness thanks to the fragrances of eucalyptus, talcum powder or lemon.
Our selection: Scented Candle Eucalyptus – Diptyque / Scented candle or roomspray Feuille de Lavande – Diptyque / Diffuser Un Air d'Hadrien – Goutal / Melograno in Terracotta (Scented terracotta pomegranate) – Santa Maria Novella.
Undoubtedly one of the most important rooms, the bedroom is a comfortable and cosy space for resting. It is important that the atmosphere is restful so that you can recharge your batteries. We recommend soft and delicate fragrances such as rose or white tea.
Our selection: Scented candle and roomspray Thé Blanc or Rose Blanche – Mizensir
A living room par excellence, the lounge is synonymous with conviviality. It is usual to wish to change the perfume of the living room according to the seasons. We recommend fresh and bright fragrances for the summer season, and round and warm scents for the winter days. In addition, a baroque and busy interior can easily be purified with fresh fragrances. A loft, on the other hand, will be embalmed with warm fragrances.
Our fresh selection: Scented candle and roomspray Fleur Fantôme - Byredo
Our warm selection: Scented candle Papyrus - IUNX / Scented candle Ernesto – Cire Trudon / Diffuser Pomegranate Noir - Jo Malone London.
Small space, but not the least important, it is fundamental to feel at ease in it. There's nothing like a fresh scent synonymous with cleanliness, like floral fragrances.
Our selection: Roomspray Glycine du Japon – Mizensir
It is possible to brighten up and embellish a working day with home fragrances. Some fragrances enhance well-being and personal fulfilment while working. We advise you to turn to woody fragrances or more sober fragrances such as a refillable amber ball, which will also serve as a decorative element.
Our selection : Scented candle Arbre à Pluie – IUNX / Boule d'Ambre – L'Artisan Parfumeur
Don't hesitate to visit our boutique, our experts will be happy to direct you to a home fragrance adapted to your desires.