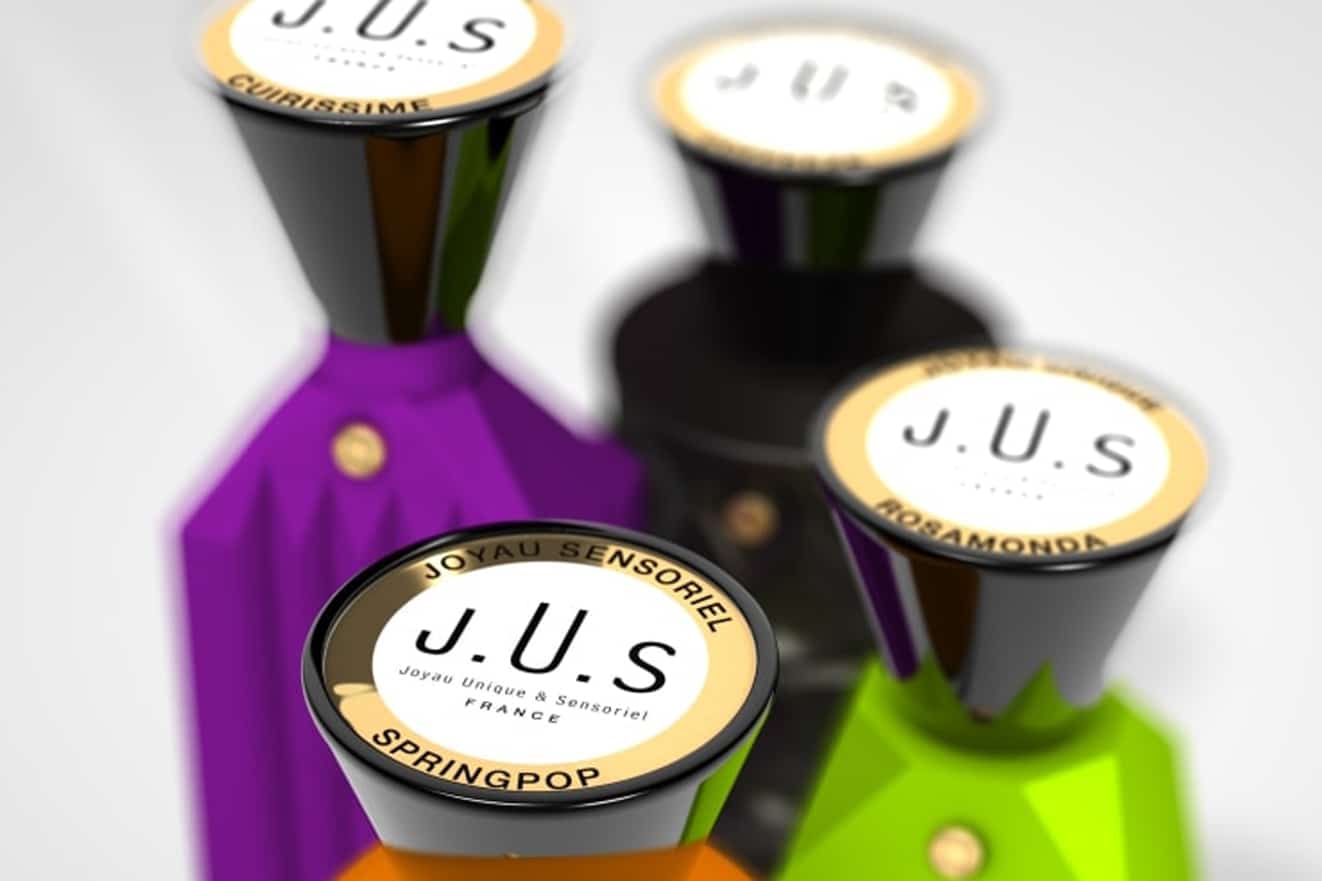 J.U.S, JOYEAU UNIQUE ET SENSORIEL, THE NEW FRENCH PERFUMERY
Creator of olfactory trends and adventures. Free, impertinent and of quality. An alternative brand with a vintage pop-art look, tangy colors, gourmet design and collaborations with a new generation of French perfumers.
Their desire: to create emotion and pleasure for a unique sensorial experience. J.U.S is for all those who are looking for a personal fragrance far from the standardization of today's perfumery.
J.U.S is also a human adventure: the meeting of 3 creators who dream of a new exceptional perfumery. Thierry, the artistic director; Brigitte, the olfactory expert; Jean-Baptiste, the conductor. But the brand isn't just about three people. To create La Nouvelle Parfumerie Française, they decided to work closely with a multitude of talents.