Beauty is an endless enigma. Yet, if its aura, shrouded in mystery, raises the greatest questions, its great history reminds us that it isn't irrational magic, but a science of sensitivity. By getting to know the sense of smell and touch, the art of beauty promises a unique experience and a reflection that is as aesthetic as it is philosophical.
This map of sensations brings together each element in a single space under the evocative name: Senteurs d'Ailleurs. The journey takes place within an architectural showcase, with every nook and cranny revealing a new secret, a new colour, new stories. In this unprecedented library, beauty is knowledge that scholars carefully and respectfully share. It's your turn to become an initiate.
While beauty is associated with the essence of being, the fragrance acts as an indicator, a sensory imprint, that reveals deeply buried memories while contemplating the complexity of a personality.
Excellence, exclusivity and rarity
Tailored service and relevant advice
Very high-quality selection
Return to the essence of scents
2 STORES, 1 CONCEPT, 1 TEAM
The Haute Parfumerie area is a space dedicated to designer fragrances, rare ranges and exclusive labels. Today, the connoisseur of beautiful fragrances is looking for something unique and natural, combined with excellence, either in service or knowledge of the products offered. By adopting the opposite approach to traditional perfumery, you will find niche brands that can only be found in one place in Brussels, or even Belgium.
The Haute Cosmétique area, is an extension of this beauty expertise to include the art of treatment. The choice of skin care partners is based on the same criteria of excellence, personalised advice and product quality.
Senteurs d'Ailleurs has a highly specialised team, real experts who are aware of the path to follow to your unique fragrance or the treatment that will magnify your beauty. It is a comprehensive concept that unfolds among all the facets in the quest for total well-being.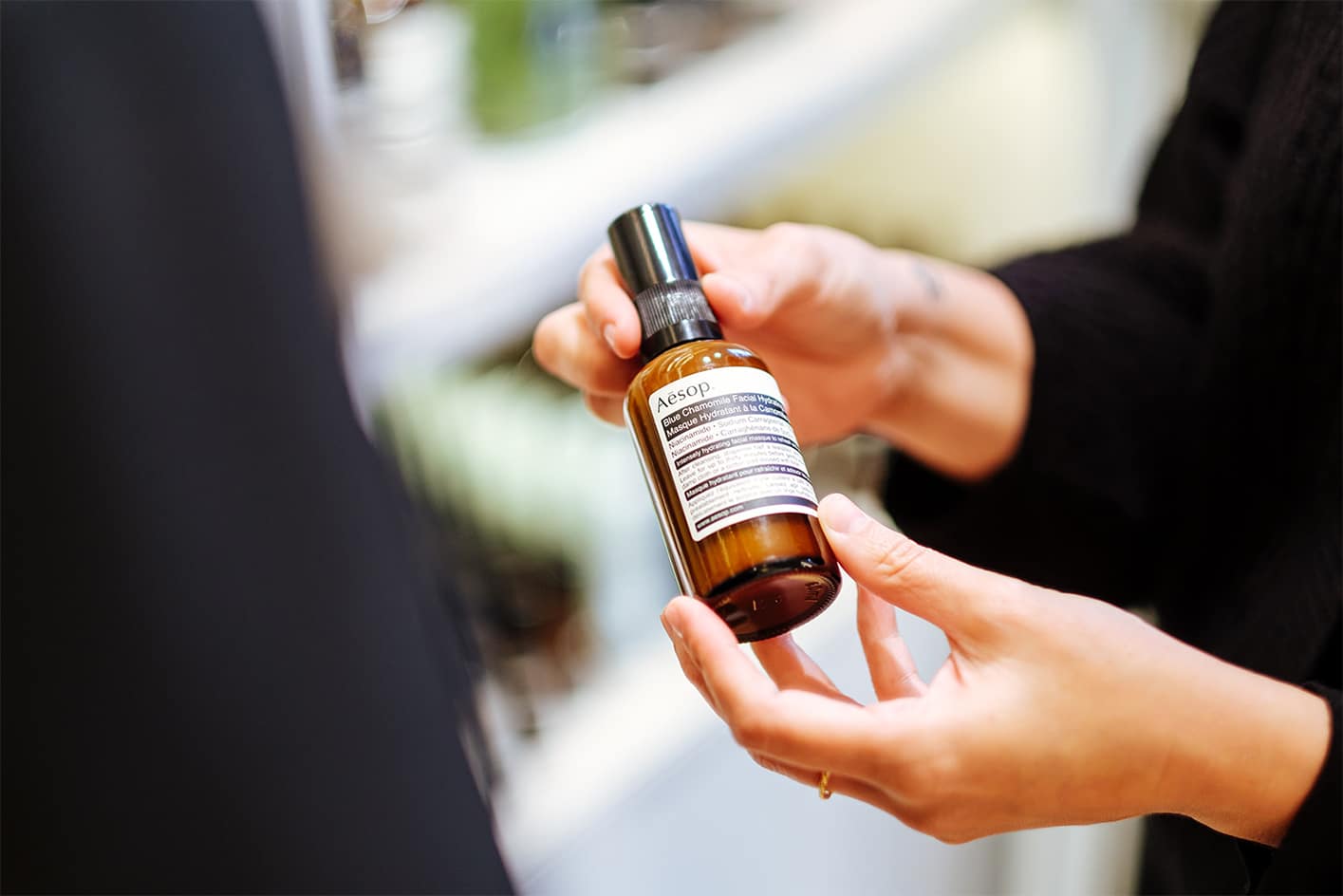 Pablo
Haute Parfumerie Manager
Barbara
Haute Cosmétique Manager
Bruno
Make up Arstit & Haute Cosmétique adviser
Jean-Michel
Haute Parfumerie Adviser
Iulia
Haute Parfumerie Adviser
Manu
Make up Artiste & Haute Cosmétique adviser
Emma
Esthetician beauty institute
Paola
Esthetician beauty institute
Raphaël
Haute Cosmétique Adviser
Mathilde
Haute Cosmétique Adviser
Nathalie
Esthetician beauty institute
Cécile
Make up artist & Haute Cosmetique adviser
Lily
Haute Parfumerie Adviser
Nadhir
Haute Parfumerie Adviser