Gift
cards
Offer a gift card in just a few clicks.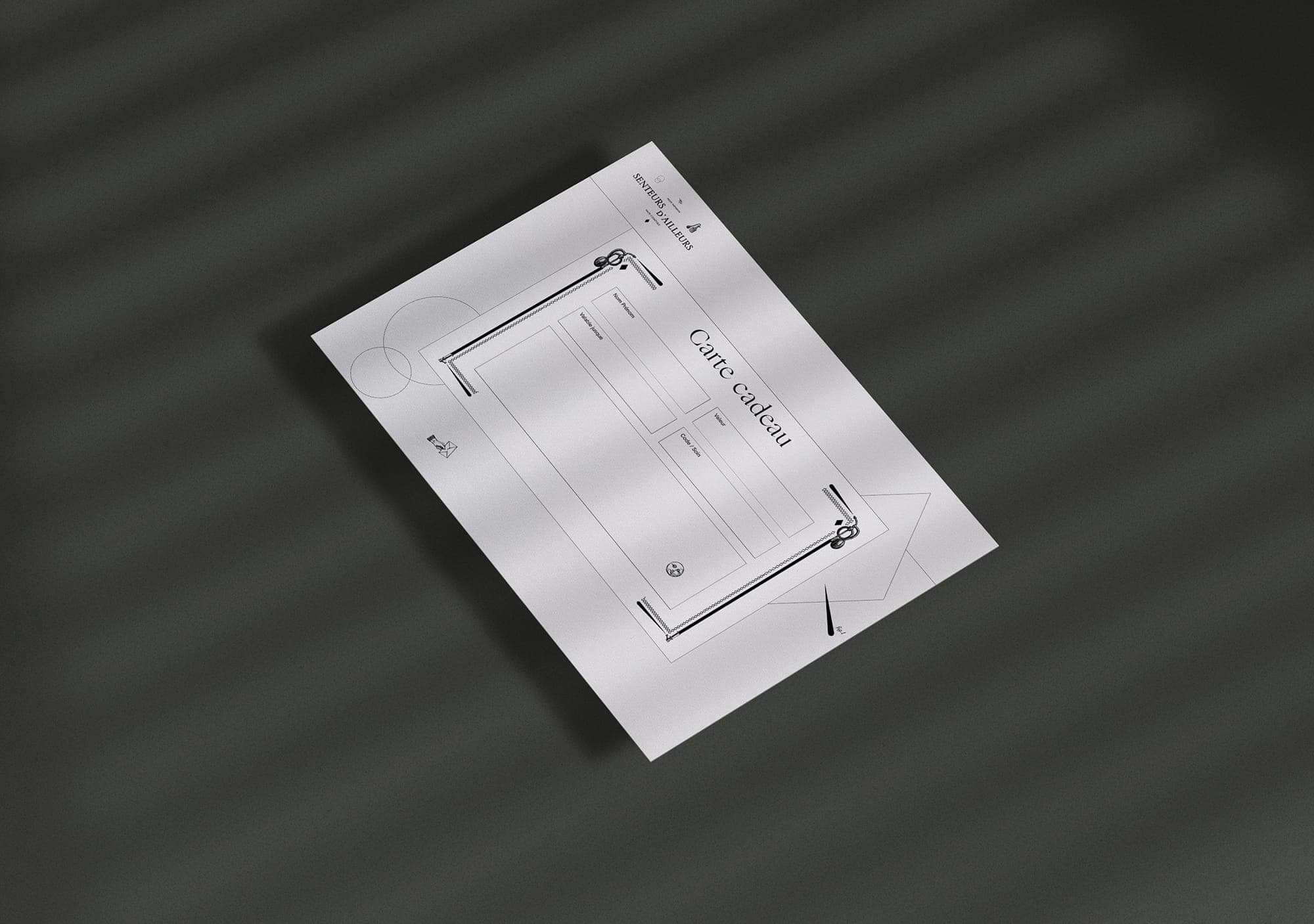 Offering a Senteurs d'Ailleurs gift card is more than just a gift. It's offering a moment of escape among the most refined scents. It's offering an olfactory and well-being trip to someone you love. Our gift cards are an invitation to the discovery of an exclusive, unusual, rare universe...
For a paper format and sent by post within 3 working days, choose the amount of the card, the message to insert and the card will be sent to the recipient.
In e-card format to receive it during the day. The gift card can be used on our site and also in our boutiques for one year from the date of sending to the recipient.
Choose your sending method
Institute gift card
For a pure moment of well-being.
Offer a treatment, a moment of relaxation for an occasion, or simply to please. To do so, go to our institute page, select the treatment you wish to offer, add it to the basket and offer it easily. You will be able to choose between digital or paper format. The waiting list for the treatments in institute is more or less 3 months. This voucher is also valid on products in our Cosmetics and Perfumery Boutiques.
Discover and book a treatment.